For me, this was like visiting an old friend. Most of us who have lived in BC for many years, remember when the main route between the Lower Mainland and the Interior was along the Trans Canada Highway, which would wind its way through the Fraser Canyon. It was often a long, but very scenic journey.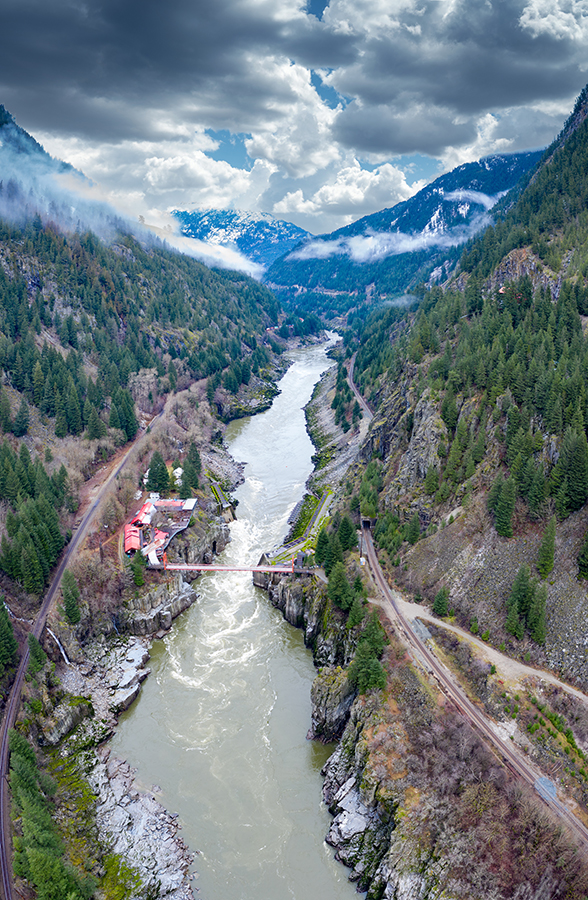 The Other Route
Once the Coquihalla Highway was built, most of the vehicular traffic took the much faster route to and from the Coast.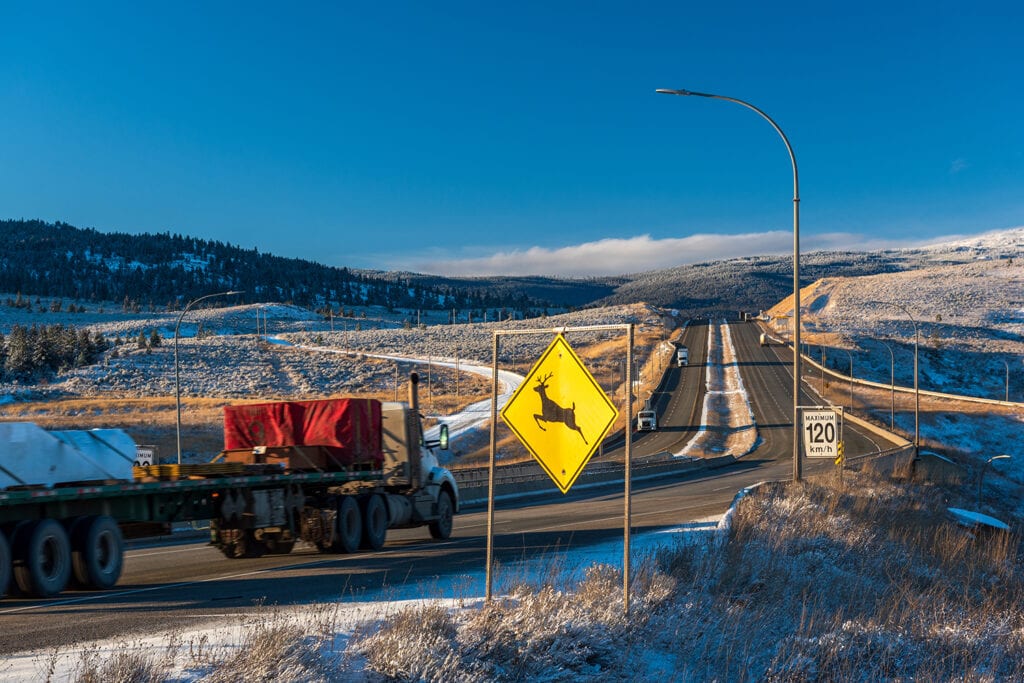 An Old Friend
While it's much quicker, as a professional photographer and owner of https://olsenphotography.ca, I still much prefer dropping in on an old friend and travelling the Canyon route. The rock formations and dramatic landscape never disappoints and she shows a different side of herself every time I visit. No matter what time of year or the weather, there's always something new to experience. in exploring the scenic Fraser Canyon.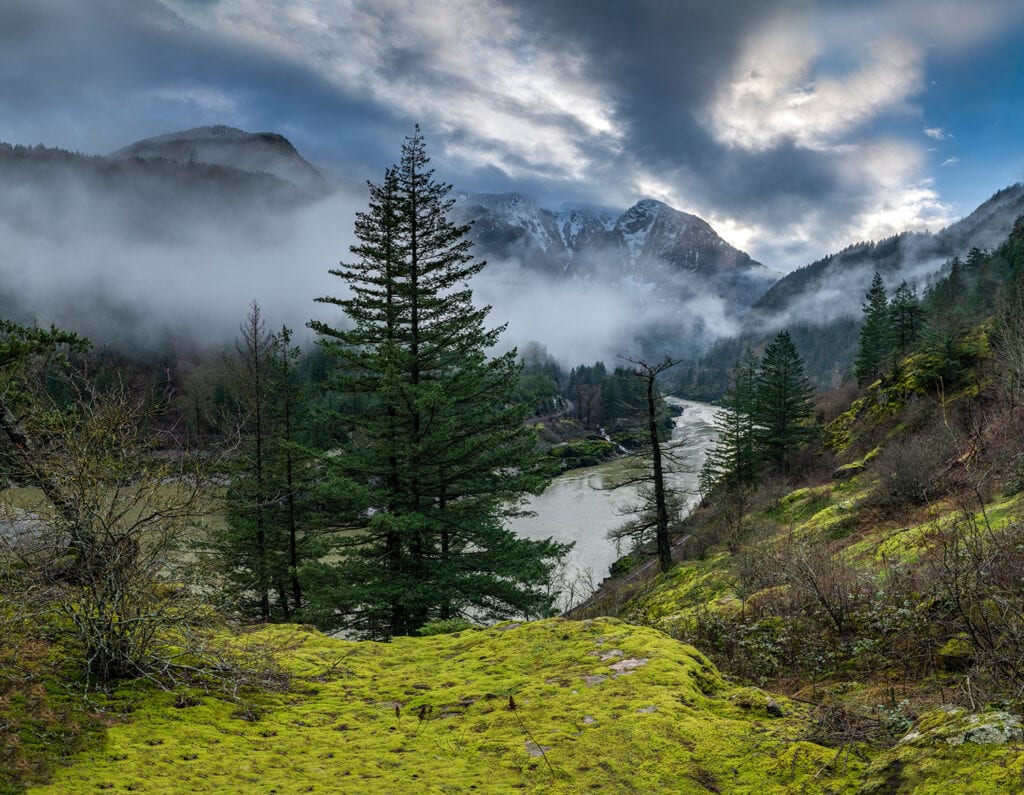 Carved in Stone
Numerous tunnels are carved into the solid rock along the scenic Fraser Canyon to make vehicular and rail traffic possible.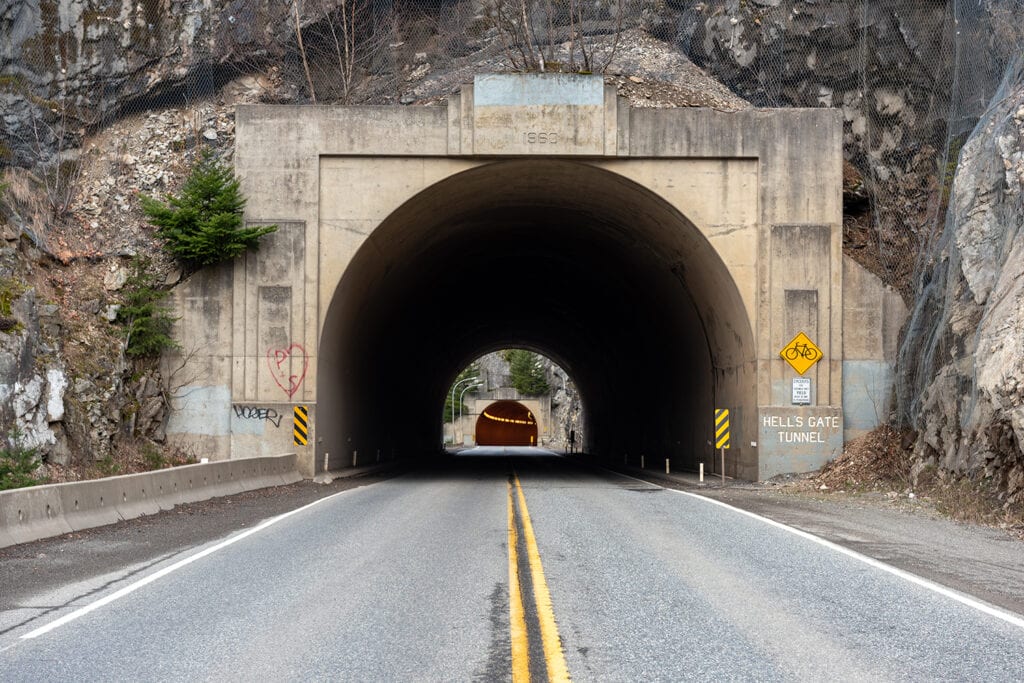 Views on the way
There are also a myriad of quaint settlements along the routes, such as a quick stop at Spences Bridge, to absorb a piece of history such as the historic Nlak'pamux Church, which was built around 1905 as an Anglican House of Worship. It has fallen into disrepair, but the unique design and a shingled steeple gives it an engaging look.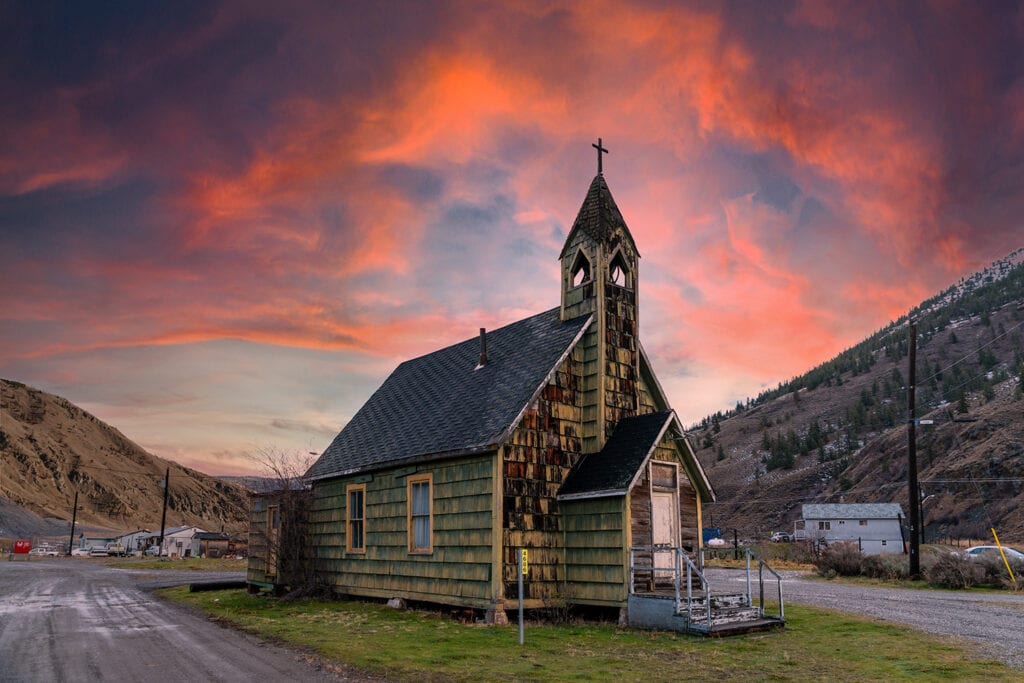 Ridin' The Rails
The Fraser Canyon has been a major rail route for both CP and CN Railways for decades, mostly due to its lower elevation and gentler inclines. Building the railway was no easy feat though, having to cut into solid granite and build numerous trestles to navigate the route safely, such as the Cisco Crossing, north of Lytton. CN and CP tracks cross over each other above the Fraser River at this juncture.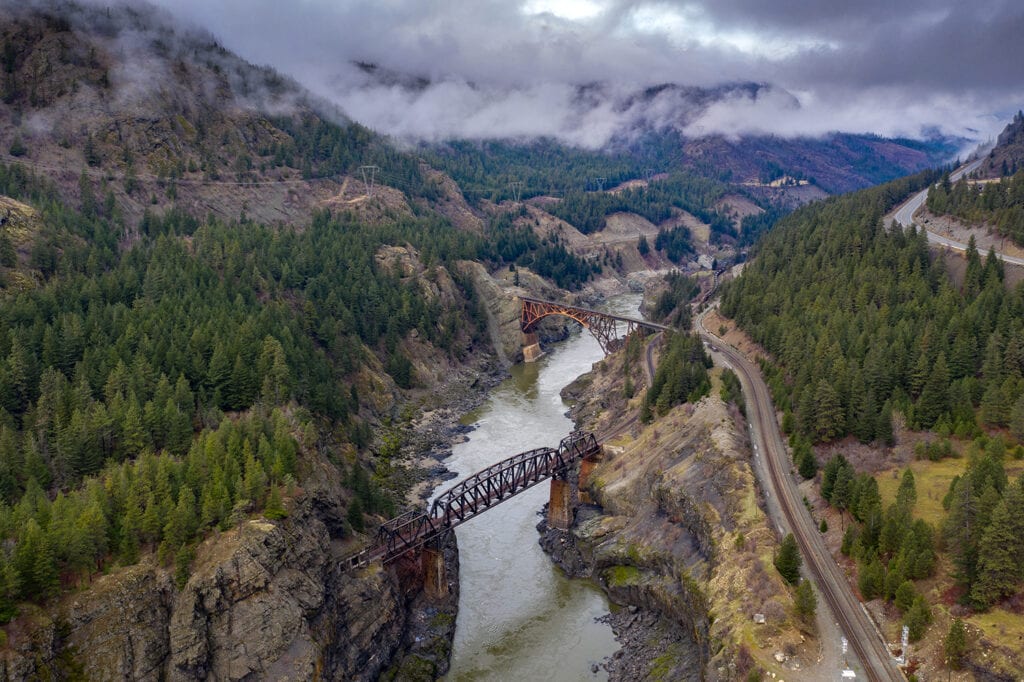 Both railways snake along both sides of the Fraser and Thompson Rivers along the entire route.

Thompson Canyon
Not to be forgotten is the Thompson Canyon, along this scenic route. The Thompson River is the largest tributary of the Fraser River, flowing through the south-central portion of British Columbia. The Thompson River has two main branches, the South Thompson River and the North Thompson River. The river is home to several varieties of Pacific salmon and trout. (Wikipedia)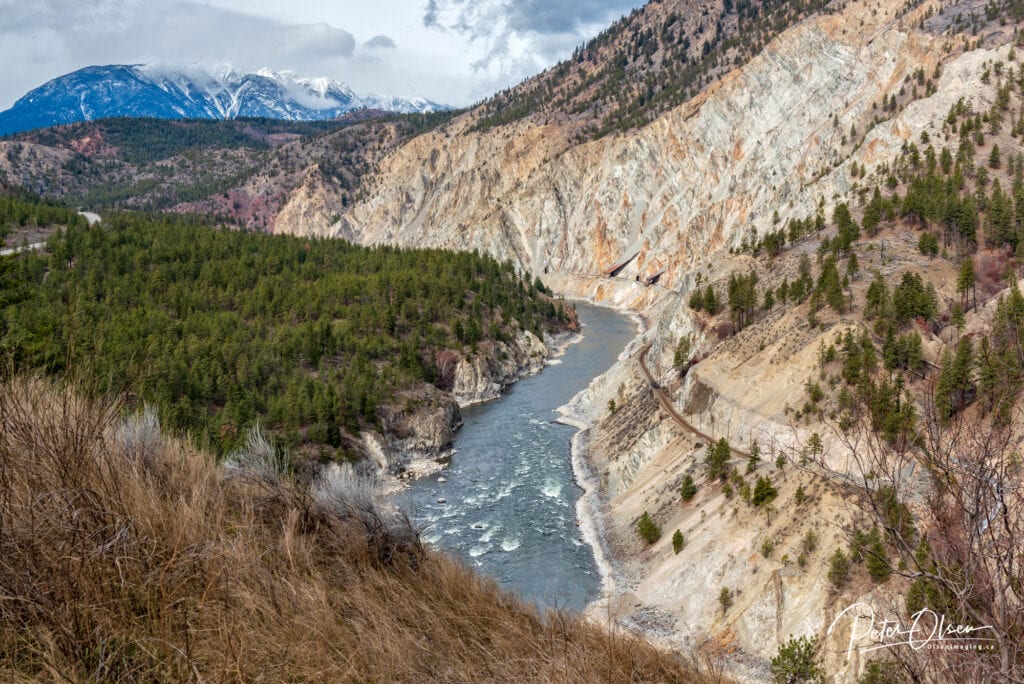 Travel Later
While travel restrictions are presently in place (as of this posting), most of us can't wait to start exploring this beautiful province again, including the scenic Fraser Canyon and immerse ourselves in the natural beauty our world gives us.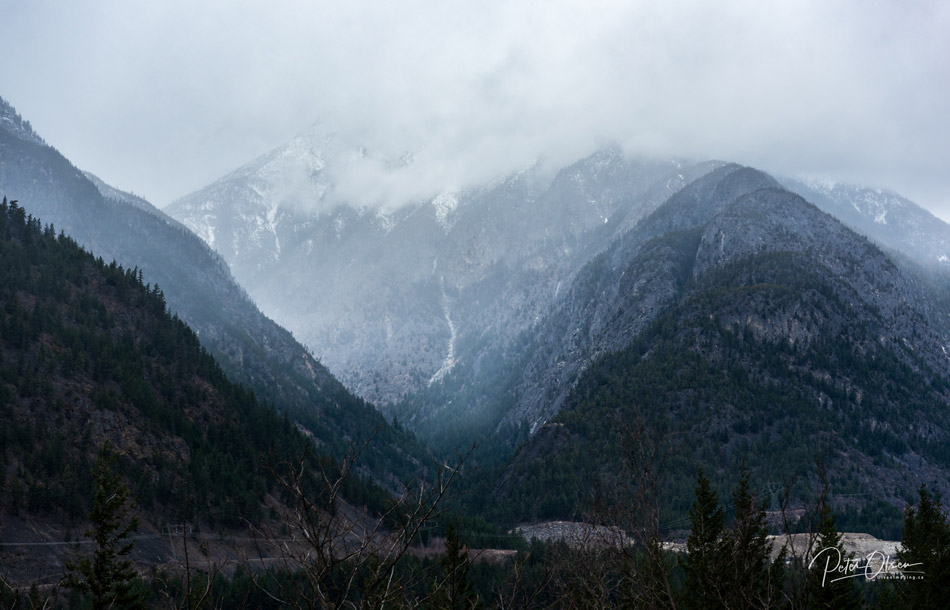 Stay safe and patient. More photos of our beautiful province at www.olsenphotography.ca/landscapes-1